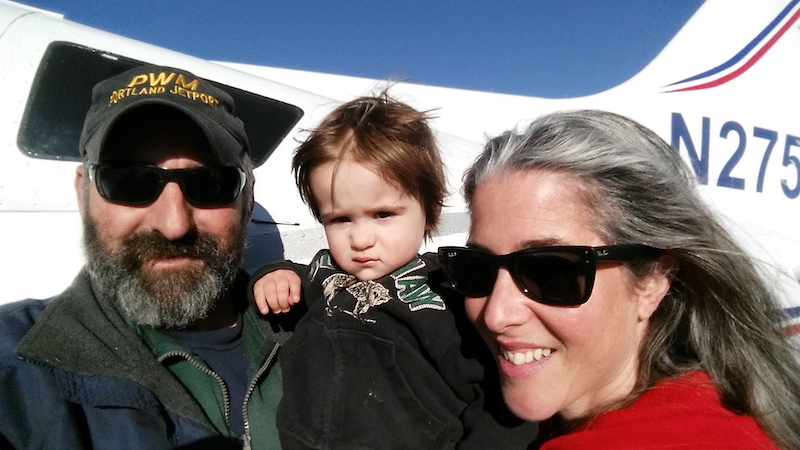 Dirigo Aerospace Solutions, LLC (DASLLC) is owned and operated by husband and wife team Kate & Mark McGhee and was formed on June 5, 2013 on Bernoulli's principle.

In February of 2019, after Dale (Twitchell) retired, and in an effort to keep the airport and seaplane base open, DAS began managing the FBO at 3B5.  A lot has changed, but much remains the same.

Mark has over 35 years of experience as an A&P/IA and commercial pilot in a wide variety of settings. He learned to fly at Twitchell's, learning and earning his A&P under venerable guru's of aviation maintenance at Twin Cities Air Service at the Auburn/Lewiston Airport, obtaining his Instrument, Multi-engine Land & Sea and Commercial ratings along the way.  In a serendipitous move, he obtained his I/A in November of 2018.

DAS is a family run operation and we love what we do.